Imagine taking care of your facial skin with silk, the softest and lightest fiber in the world. Pamper your skin by incorporating the luxurious experience of our towels into your daily routine and feel the difference.

Package content:

A

27x27

cm 100% mulberry natural silk towel for the face.

Gold colored edges of the towel and printed logo.
You can use the towel in different ways, depending on your needs, both dry and wet: Dry and dry skin to exfoliate, remove skin and treat areas with eczema or dermatitis, to dry your face, etc. To achieve the best results when cleaning and removing make-up from the skin, we recommend that it be done with a wet towel as follows:
Apply your usual cleanser or make-up remover to the face.

Moisten the silk towel in hot water and let it rest for a few seconds on the skin of the face so that the pores open.
Remove the cleanser or make-up remover by massaging in soft circles with the towel all over your face, you will notice how it removes all the make-up, deeply cleanses and gently exfoliates your skin.
Rinse the towel and repeat the process if you need to.

Look in the mirror and see the difference!
Care of our silk towels:
Natural silk is not as sensitive as other types of silk, so it is easier to wash and maintain.

They can be washed in the washing machine at 40º maximum using a detergent suitable for silk.

Do not use detergents that contain bleach or optical brighteners or tumble dryer.

You can, of course, always gently hand wash them with shampoo.
It is recommended to wash the towels before first use. Towels can shrink after washing as they are a fabric made mainly of protein. After normal use and ironing they can stretch again. You will notice that it is an irregular fabric and with use a kind of "balls" will appear; They are not only normal and part of silk tissue, but very beneficial for hair and skin.
Suitable for all skin types.
Shipping & Returns:
Shipments to the peninsula take 24-48 hours. To the Canary Islands it can take up to a week.
For hygiene reasons, changes or returns of this product are not allowed.
EAN: 0094308976167
Valoración de los clientes
09 jul. 2021
satisfecha
muy agradable y suave al tacto. Estoy encantada.
Laura D.

Spain
05 jul. 2021
El tejido es ideal!
Ya tenia la toalla grande para el pelo y como me defino una vez a la semana y es tan fácil de lavar y secar , el resto de la semana la utilizaba para la cara. Pensé en adquirir 2 pequeñas para dejar la grande solo para el pelo. No le pongo 5 estrellas porque yo las haria un poco mas grandes, cuando tengo la cara mojada se queda toda húmeda y me cuesta sentir la sensación de secado del todo como me pasa con la grande para seguir con la rutina de cremas. Aún así, el tejido es ideal. Puede que mi próxima adquisición sea tamaño grande porque me es mucho mas cómodo y es mas difícil que salga chorreando y las pequeñas solo para días que quiero desmaquillarme (que no siempre lo hago) o hacer el efecto peeling en seco.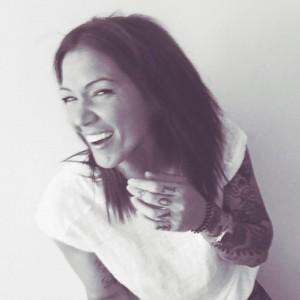 BB
Bea B.

Spain
15 mar. 2021
magia
no tengo palabras, me encanta
paula d.

Spain